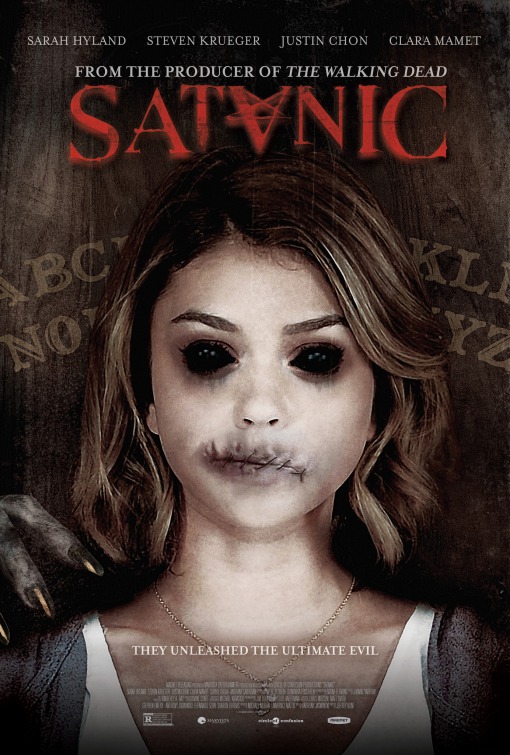 O filme que junta uma das actrizes mais famosa da série Modern Family com o produtor de Walking Dead e o realizador convidado das séries The Originals, The Vampire Diaries e CSI. O filme foi estreado em poucas salas de cinema, passando quase logo para DVD em quase todos os países. As críticas têm sido quase todas negativas, apesar dos nomes por detrás do filme, devido à falta de importância e relevância no género.
A história relata a viagem de quatro amigos a Los Angeles que ficam num quarto onde ocorreu um crime, que muitos relacionaram ao satanismo. A acção intensifica-se quando o grupo segue um grupo satânico, assistindo a um ritual e são levados a entrar numa realidade que desconheciam, levando a episódios estranhos e sobrenaturais.
Para começar o filme é muito genérico e normal, o que faz com que não tenha grande relevância, sendo um dos grandes problemas, a ideia que o filme podia ter dado muito mais do que deu e fica-se no quase, deixando um vazio depois de o ver, não passando de uma promessa de algo que nunca acontece. Apesar da temática ser interessante, parece que poucos se arriscam a explorar e a expor mais sobre o assunto e aqui não é excepção, criando um enredo à volta de algo que quase nada é explorado no filme. Será sim um filme para ter na colecção e para os mais curiosos, principalmente para quem quiser ver como é que Sarah Hyland se safa no terror, se poderá ser uma nova Chloe Moretz ou não.
Pontos Positivos:
- Tema
- Banda Sonora
Pontos Negativos:
- História
- Representação
- Pouco Terror
Rate: 4/10